Products
Thyralink TL1 - Communication system
It is a wireless communication system between the passenger train door and platform screen door. A wireless electronic node is installed in each platform screen door and in each train access door independently to the door's ECU. The door ECU must work on-demand mode with an open pushbutton. This system allows a delay-free on-request opening (via push-buttons) of the doors.
It allows to determine the access train operation status, formed by a set of train and platform door, in advance to the train station arrival, doing possible to anticipate the non-working warning to the passenger.
System: Electric
Accessibility: Communications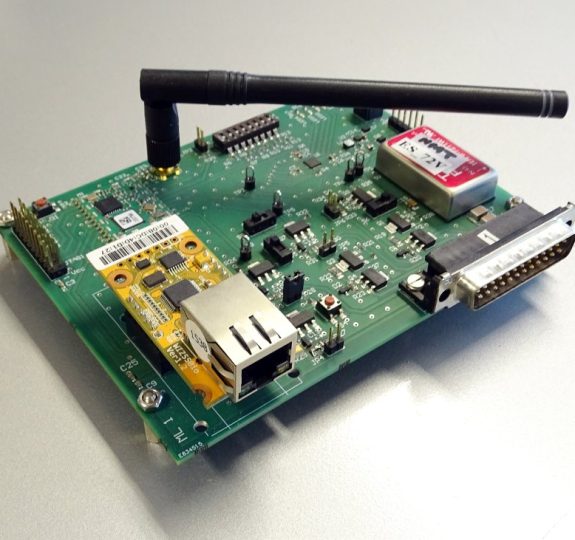 / Description and characteristics
Patent-pending
Freq. radio: 868 MHz.
Latency max.: 500ms.
Voltage: 24 Vdc (another configuration possible).
/ Advantages
It allows on-demand operation of boarding access doors and platform screen doors, opening doors only when it has been selected.
It anticipates the doors "out of service" warning, allowing a better passenger distribution over the platform.
It can be installed in any train or platform screen door which has a push-button installed and an "on-demand" operation mode.
It optimizes dwell times.
It minimizes airflow loss, improving the efficiency of the air conditioning system.
Alarga la vida útil de los dispositivos de puertas.
Ask for more information
Contact our sales team now to receive more information about our product Thyralink TL1 - Communication system
Contact a commercial now