Products
KS8 Wheelchair under floor lift
System: Hydraulic
Accessibility: Ramp / Platform Lift
Opening type: Elevator
Compatibility: Motorcoach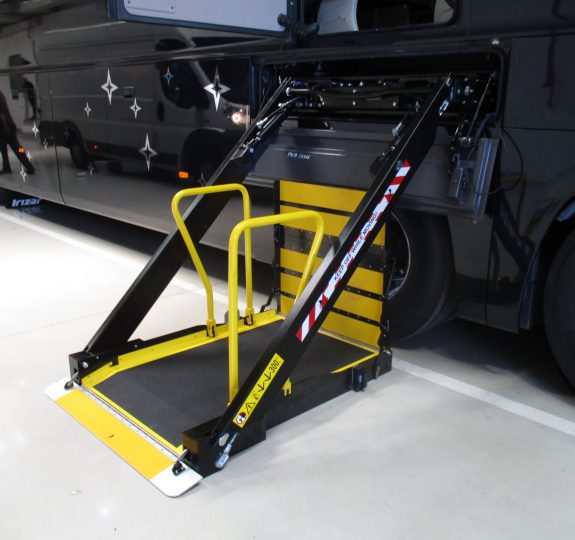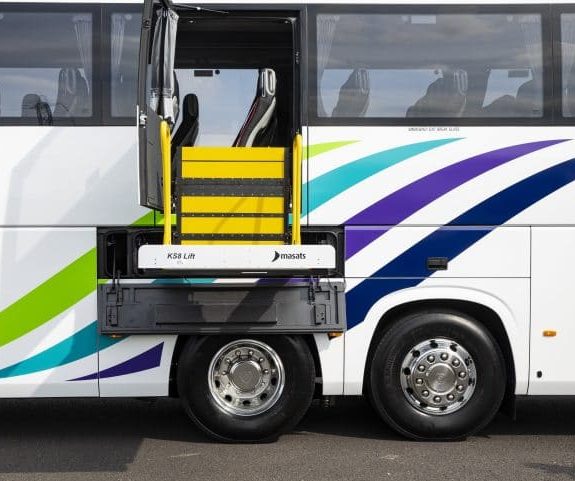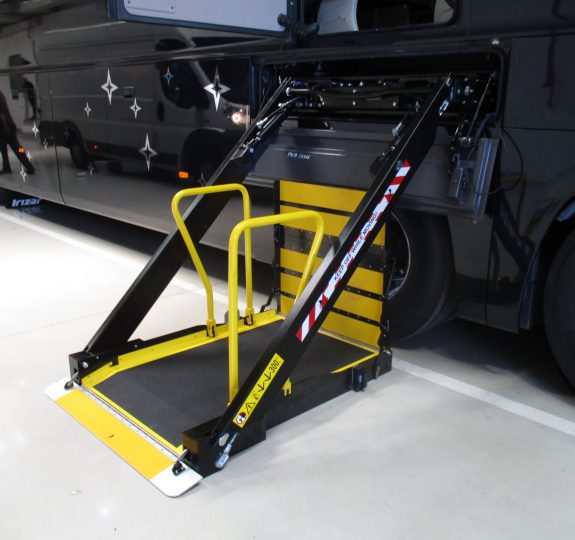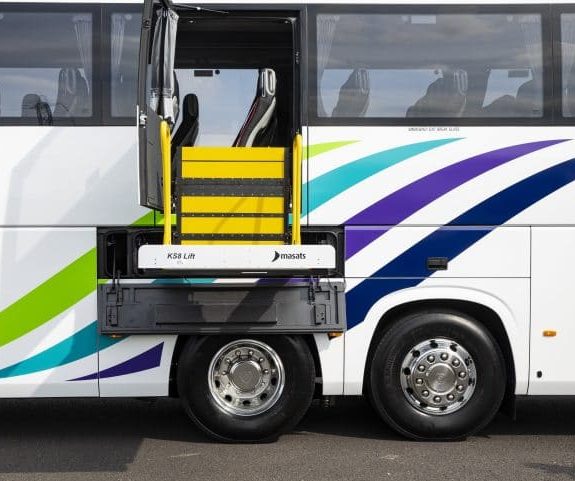 / Description and characteristics
Hydraulic lift for motor coaches. Lifts up to 1882mm.
Designed to be placed under floor of the vehicle placed on the wheel arch or in a luggage compartment.
Semiautomatic: Automatic barriers / manual handrails.
Electronic control with fault analysis by blinking light. (CAN bus system)
Robust and compact design for minimal space requirements.
Stable and secure platform.
.PDF Download file
/ Advantages
Easy to install. Hydraulic unit is integrated in the lift, allowing a plug-and-play connection.
Easy operation by means of a hand-held control.
Optional support guides to extract the lift and facilitate maintenance tasks.
/ Safety
High protective handrails.
Detector of unfolded handrails.
Automatic inner roll stop (bridging device).
Automatic hydraulic outer stop barrier for maximal safety.
Audible warning device.
Pressure device to detect platform occupancy at stowing.
/ Technical data
Standard version Technical features
Maximal load: 350 kg
Lift standard weight: 464 kg
High resistance steel
Power supply: 24V / max 50A
Lift standard weight: 464 kg (1023 lb)
High resistance steel
Power supply: 24V / max 50A
According to Regulations: NHTSA 403/404 Compliant DOT_Public Use
Optional: supply of threshold warning system through acoustic and lighting alert.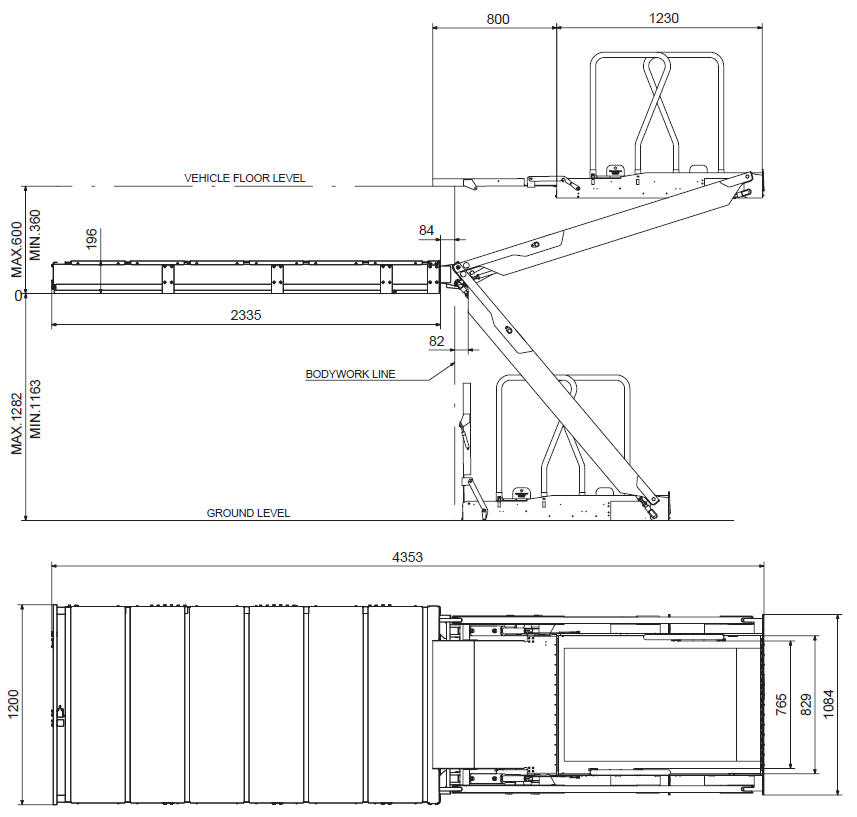 Ask for more information
Contact our sales team now to receive more information about our product KS8 Wheelchair under floor lift
Contact a commercial now