Products
GF1 Platform gap filler
The Gap-Filler is an automatically extending board that provides a safe and comfortable passenger access, especially for people with reduced mobility.
It is designed to bridge the gap between the train and the station platform, especially in areas where the gap is excessive (curved stations).
The GF-1 can used as a "stand-alone" unit, or it can be integrated in MASATS Platform Screen Doors to form a unique accessibility system.
System: Electric
Accessibility: Communications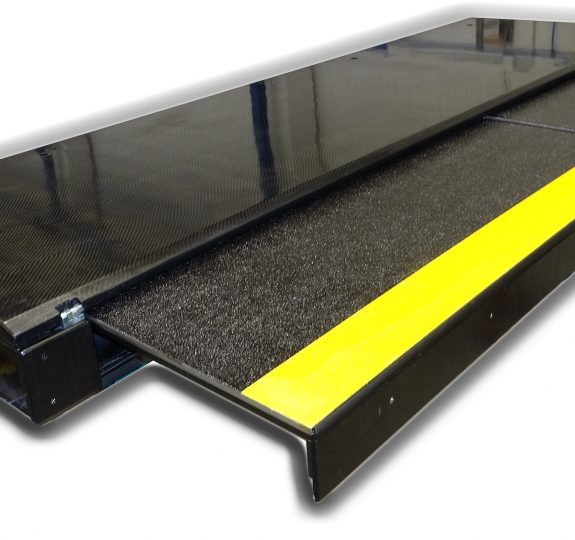 / Description and characteristics
State of the art maintenance-free electric actuator.
Innovative (AUTO – MAN – ISOLATE) "3 in 1" locking system.
Positive lock in the fully extended and fully retracted position (SIL 3)
Variable stroke adjustment.
Integrated sensitive mat and sensitive edge functions (optional)
Simple and reliable drive mechanism
.PDF Download file
/ Advantages
Fast operating cycle reducing the dwell time.
Improved safety while getting on and off the train.
Facilitate access to persons with reduced mobility.
No rotating or friction wear parts (no use of belt, chain, gearbox, leadscrew or spindles)
Integrated SIL3 locking device.
/ Technical data
Stroke: 400mm (max.)
Standard platform width: 2150mm / 2550mm
Power input: 230 VAC
Operation voltage: 72 VDC
Extension time: 1.5 s (@ max. stroke)
Retraction time: 1.5 s (@ max. stroke)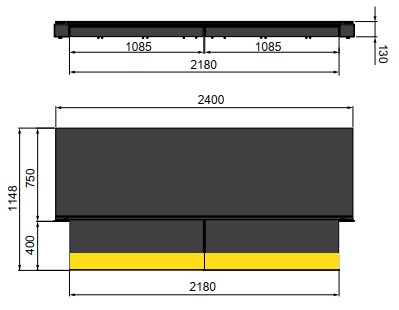 Ask for more information
Contact our sales team now to receive more information about our product GF1 Platform gap filler
Contact a commercial now