Products
028a Sliding plug door
System: Electric
Accessibility: Door
Opening type: Sliding
Compatibility: Autonomous buses, Minibuses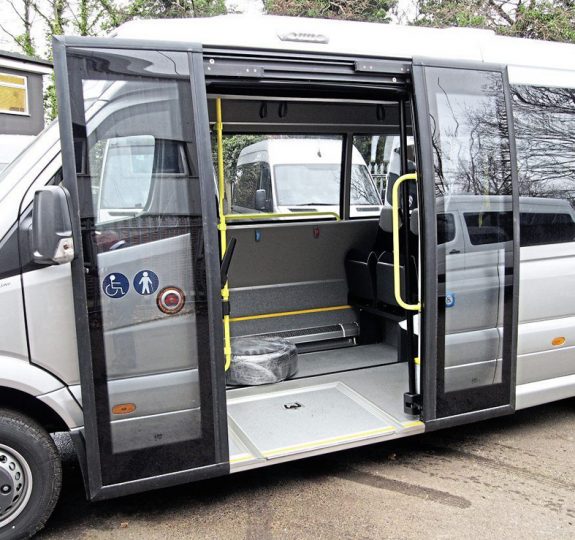 / Description and characteristics
Rapid electrical sliding door.
For double leaf doors.
12v electrical mechanism version.
Mechanical emergency as standard.
Dual sensitisation; by electronic control and electrical sensitive rubber seal.
Emergency override at vehicle speed > 3 km/h.
.PDF Download file
/ Advantages
Easy to install and adjust.
Very compact mechanism suitable for minibus type installation, where there is limited space at the top.
Protected side bars do not rotate, so providing greater passenger safety.
Electronics adjustable to client requirements. Masats' configurable / programmable electronics.
Designed to be installed optionally with the Masats CAN MCP system.
/ Technical data
Working temperature: 30 °C to +70 °C
Nominal voltage: 12v ± 20%
Outward displacement: 90 mm.
Doorway width: 1350 mm.
Net opening: 1200 mm.

Ask for more information
Contact our sales team now to receive more information about our product 028a Sliding plug door
Contact a commercial now