Products
015 Outward opening door pneumatic
System: Pneumatic
Accessibility: Door
Opening type: Opening to the outside 1h.
Compatibility: Commuters, Motorcoach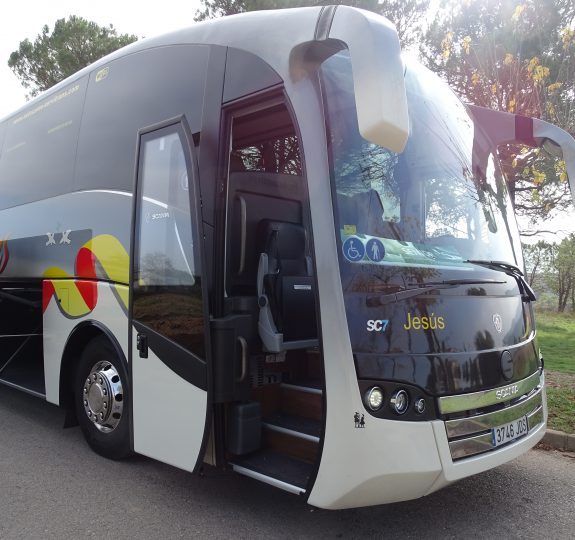 / Description and characteristics
Pneumatic outward-opening door with mechanical latching. Side fixingusing vertical system with wedges.
DM3 pneumatic control, with door open/close function and built-in emergency function.
Pneumatic emergency using pneumatic buttons or mechanical rotary knob.
Incorporates vehicle in motion emergency override.
Sensitisation by microswitches.
*Rubber door seals:*
.PDF Download file
/ Advantages
Remote control options permitting centralised closure of all doors (and pneumatic luggage compartment).
Full safety features of the DM3 pneumatic module.
Easy maintenance.
The emergency system allows door opening in under 8 seconds.
/ Technical data
Minimum pressure: 6 bar.
Working temperature: −30 °C to +70 °C
Nominal voltage: 12/24 V ± 20%
Complies with regulation UN R107.
For Class III vehicles.

Ask for more information
Contact our sales team now to receive more information about our product 015 Outward opening door pneumatic
Contact a commercial now