Products
RF3+ ramp
System: Electric
Accessibility: Ramp / Lift
Compatibility: Tramway-Underground trains, Suburban trains, Regional, Intercity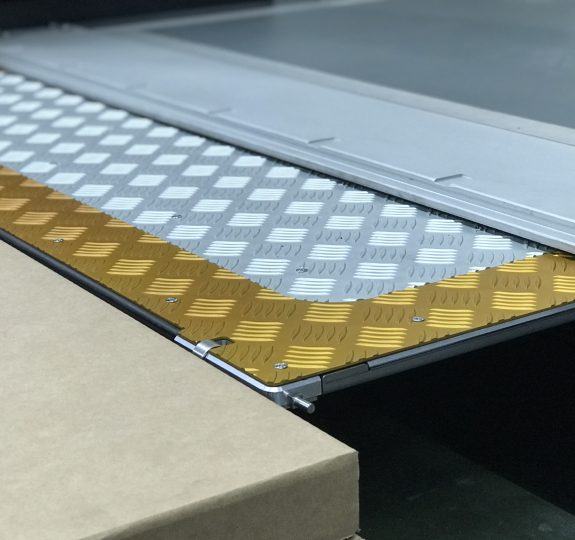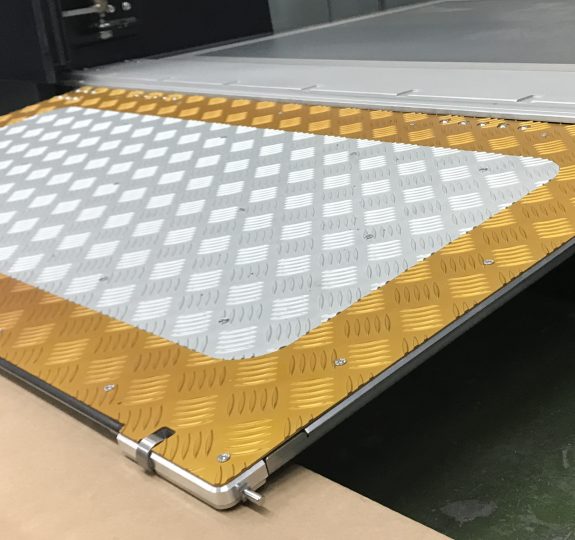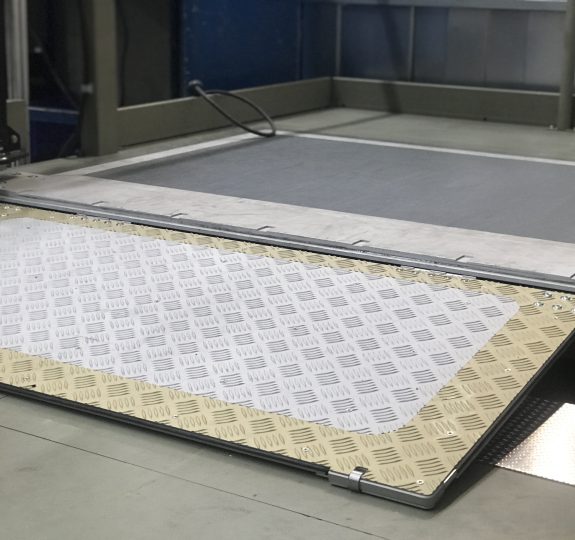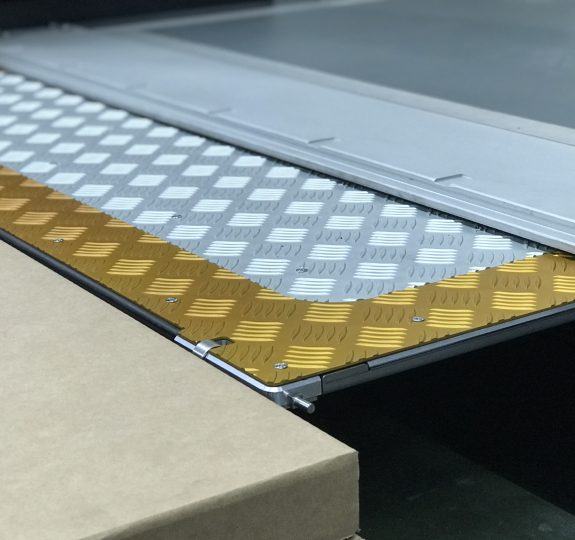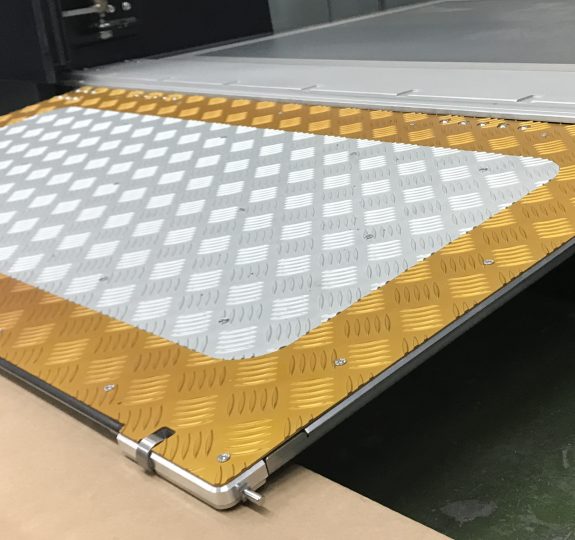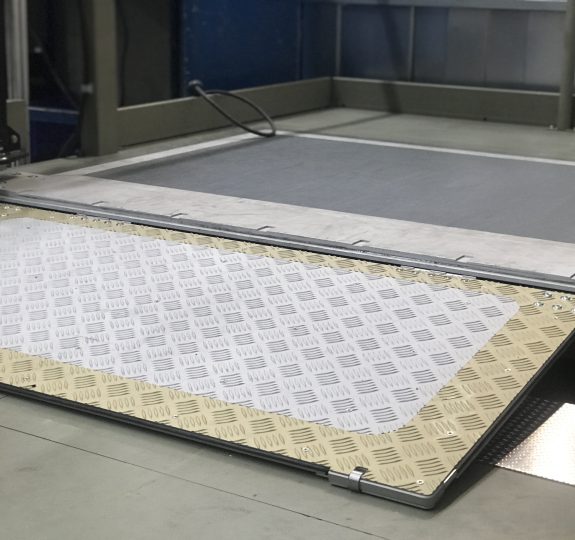 / Description and characteristics
Access device for railway vehicles, for multiple use: ramp, step or bridge plate (gap bridge).
Features a contactless platform detection system.
Automatically detects the position of the platform, deploying as needed.
Electric operation, also allows manual operation.
Fully integrated flush with the train car floor
Suitable for intensive use
Anti-slip surface.
Obstacle detection system by over-consumption and by sensitive edge. sensitive edge.
Presence detection (>15Kg).
Masats (r)evolution electronics with high level of self-diagnosis.
Data collection for predictive maintenance.
.PDF Download file
/ Advantages
Adapts to all types of platforms, facilitating boarding and disembarking.
A single modular system that allows three configurations: footboard, ramp or gap filler (level access).
Modular design that allows to adapt its dimensions to the customer's needs.
Improved service time, as non-contact detection does not require motion correction.
/ Technical data
Total weight: 90 kg for width 1300
Load capacity according to standards
Standard platform width 1000 - 1500 mm
Horizontal gap: up to 500 mm
Standard platform length in ramp configuration: 650 mm.
Cassette height: 60 mm.
Extension speed: approx. 100 mm/sec.
Temperature range: -30ºC to + 70ºC.
Complies with standards: DIN EN14752 / TSI PRM / EN 45545 / EN 50121 /EN 50155 / IEC 61373
Ask for more information
Contact our sales team now to receive more information about our product RF3+ ramp
Contact a commercial now