Products
KV5 Lift
System: Hydraulic
Accessibility: Ramp / Lift
Opening type: Elevator
Compatibility: Coaches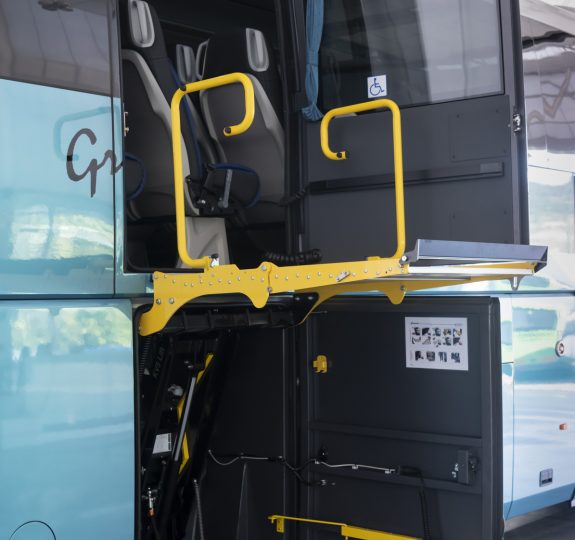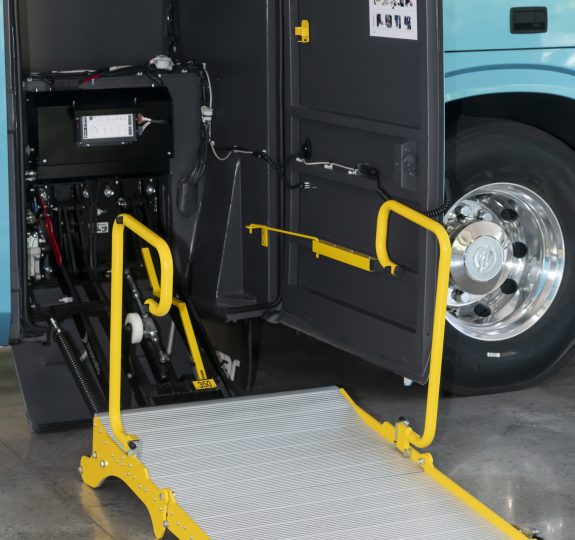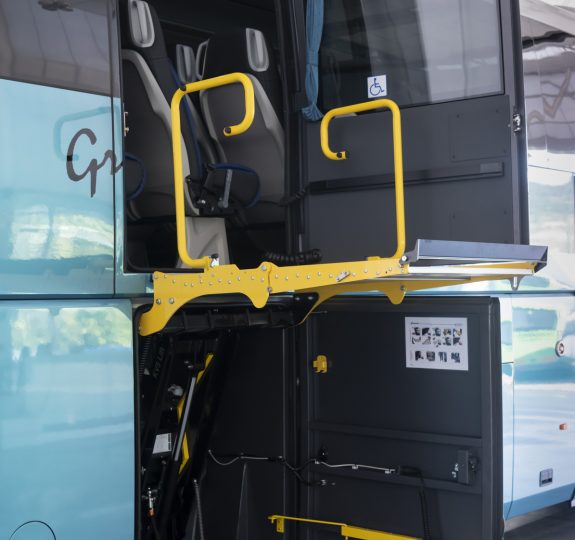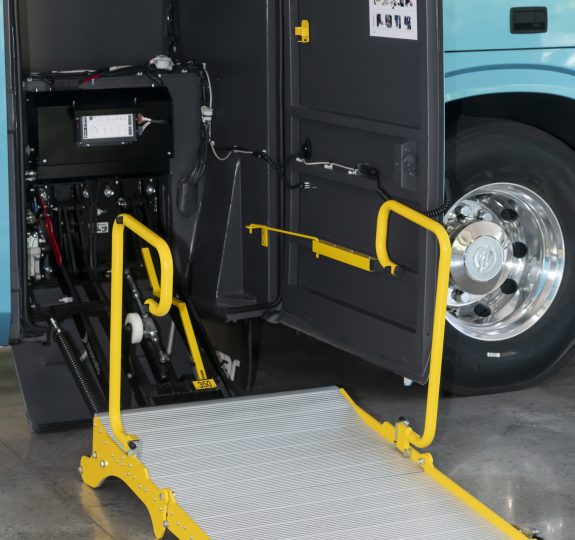 / Description and characteristics
Vertical hydraulic lift for coaches, with maximum space efficiency.
Version 1600-B / 1800-B
Maximum lift height: 1676 / 1823 (mm)
Total weight: 180Kg / 184Kg
Maximum load: 350Kg
Power supply: 24v / 50A (max.)
Intended for class ll and lll vehicles.
According Reglament 107.
Double effect cylinder.
.PDF Download file
/ Advantages
Easy operation by means of as control.
Installed behind rear axis.
Easy operation in manual mode in case of power supply loss.
Easy installation.
High load capacity.
Simple and robust.
Easy platform folding and stowing.
Same speed when laden or empty.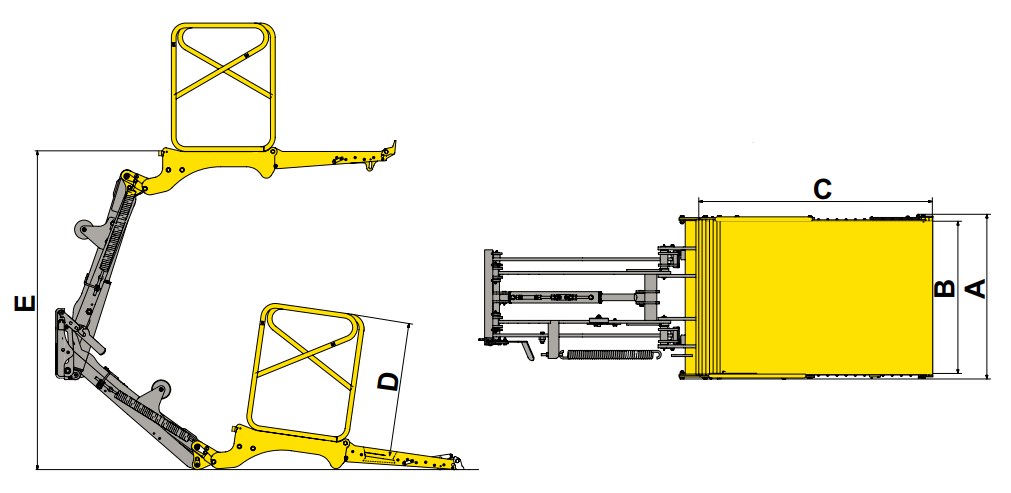 Ask for more information
Contact our sales team now to receive more information about our product KV5 Lift
Contact a commercial now