Products
020 Swyncro
Advanced technology for coach transport. Long-distance coach doors require perfect sealing and enhanced passenger safety at high speeds. The Masats Swyncro system redefines safety, availability and efficiency in passenger transport. Its excellent performance improves driver and passenger comfort and increases reliability. The Swyncro system makes it possible to reach the destination in the event of any door incident, even in the event of a power failure, making it possible to reach the destination safely.
System: Electric
Accessibility: Door
Opening type: Opening to the outside 1h.
Compatibility: Coaches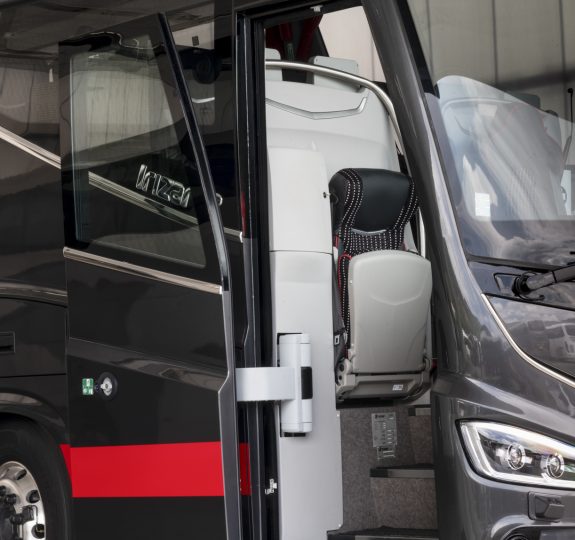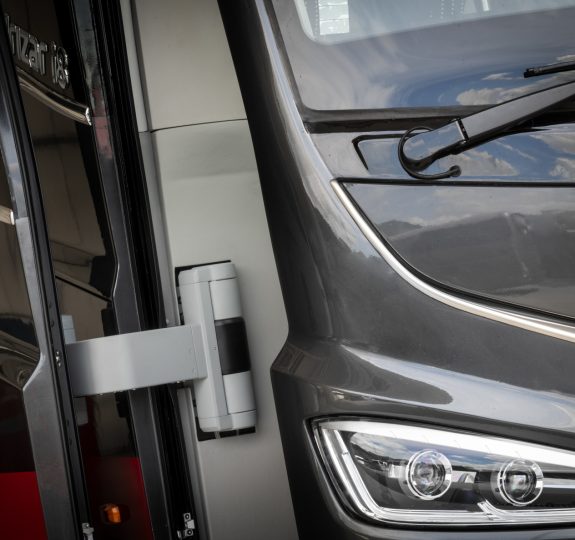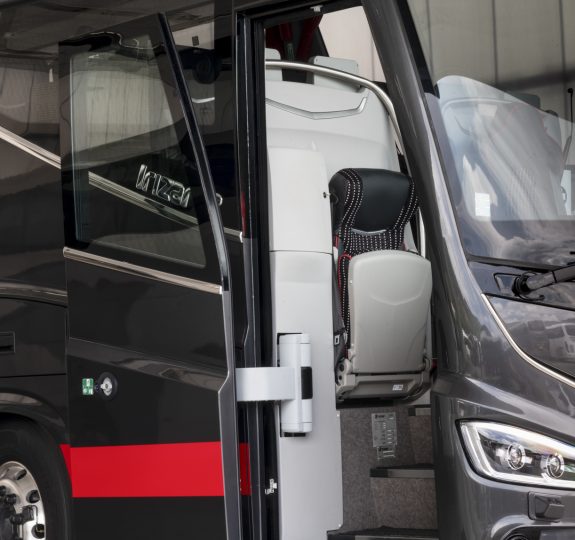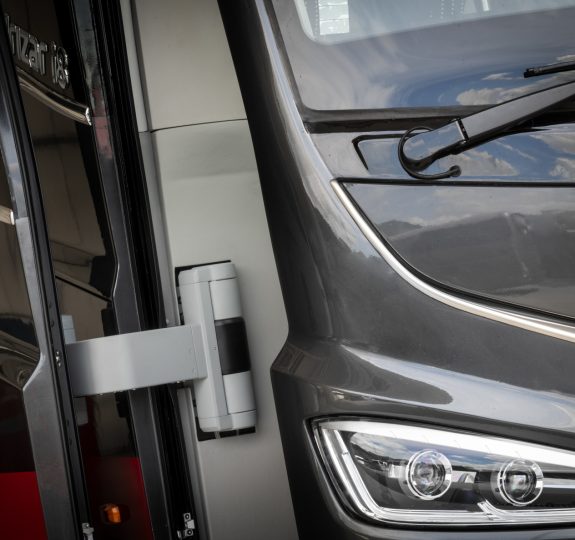 / Description and characteristics
A new concept of exterior opening for coaches, with high safety and availability.
Horizontal movement without wedges and without tensioning bar.
Central locking system
Emergency elements and mechanical locking built-in the door leaf.
With integrated safety latches.
Electrically sensitive rubber edge
DCU Evolution, Masats electronics with self-diagnosis.
DM1 emergency module
Remote control option
/ Advantages
High safety: closed and locked door signal
Vandal-proof system
Fast, stable and smooth movement
Plug & Play installation
High availability and maintainability.
/ Technical data
Working temperature -30º + 70º C
Nominal voltage 24v (18-32v)
Compliant with UN R107 regulation
Intended for class III vehicles
Ask for more information
Contact our sales team now to receive more information about our product 020 Swyncro
Contact a commercial now